The
Transformation Story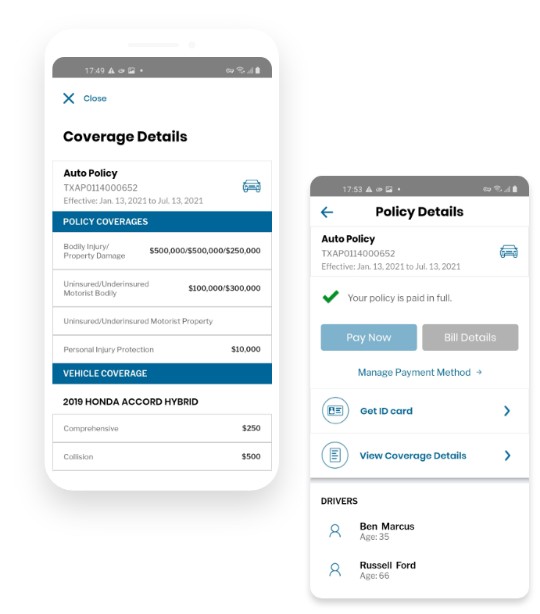 About
Mercury's mobile offering was through a responsive website. The website provided the basic needs of self-service in policy management and claim. Using Insurtech, we designed and developed Mercury Insurance App. Empowering the user to take control of their Mercury Insurance products and services. Users can now manage their entire profile. View their claims, documents, bill, and make payments through their Android & iOS Devices. Making Insurtech a simple affair.
Solution
We collaborated with the Mercury onshore team to understand their requirements and web services end to end. To support Mercury's process, we worked with them on their timezone. This enabled closer communication and constant support. By following the Agile method, the implementation phase became more interactive and supportive. Resulting in clean, iterative delivery of the app. With all the features that were available within the website, plus more.
Result
The result was a reliable & user-friendly application for Mercury's customers. Engagement with Mercury's back office was reduced, saving time and money. Customers were able to get their answers quickly and satisfactorily.
The
Benefits
Real-Time Notification

Easy check on personal claims and documents

Manage profile from anywhere anytime

View bills and make payment seamlessly
Start a
Project with CodeCraft