The
Transformation Story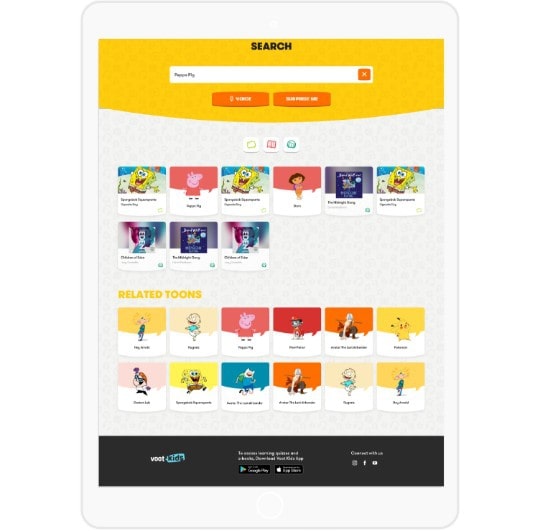 About
The client wanted to build a world-class OTT platform offering the best original edutainment content for kids in India. With parental controls and different content consumption modes like audio, video, ebooks & educational videos, Voot Kids is an ad-free, safe and secure environment.
Solution
We helped build Voot Kids for children, but the technology that powers it is cutting edge. With a React Based front end, we enabled inline data fetch for both server and client environments. Payment is swift, and the inclusion of powerful analytics tools like Mixpanel and Youbora drive data decision.
Result
Learning, listening, reading, and watching the best in kid's edutainment has been made possible with our strong expertise in UX/UI and Viacom's original content. With parental control, kids learning, time spent can be monitored. Our responsive front end makes sure kids can consume the content on any device in any environment.
The
Benefits
Parent Zone

Responsive and Fast

Engaging, Fun, and Learning

Multiple profiles
Start a
Project with CodeCraft